Assemblies
---
Innovations in manufacturing
---

---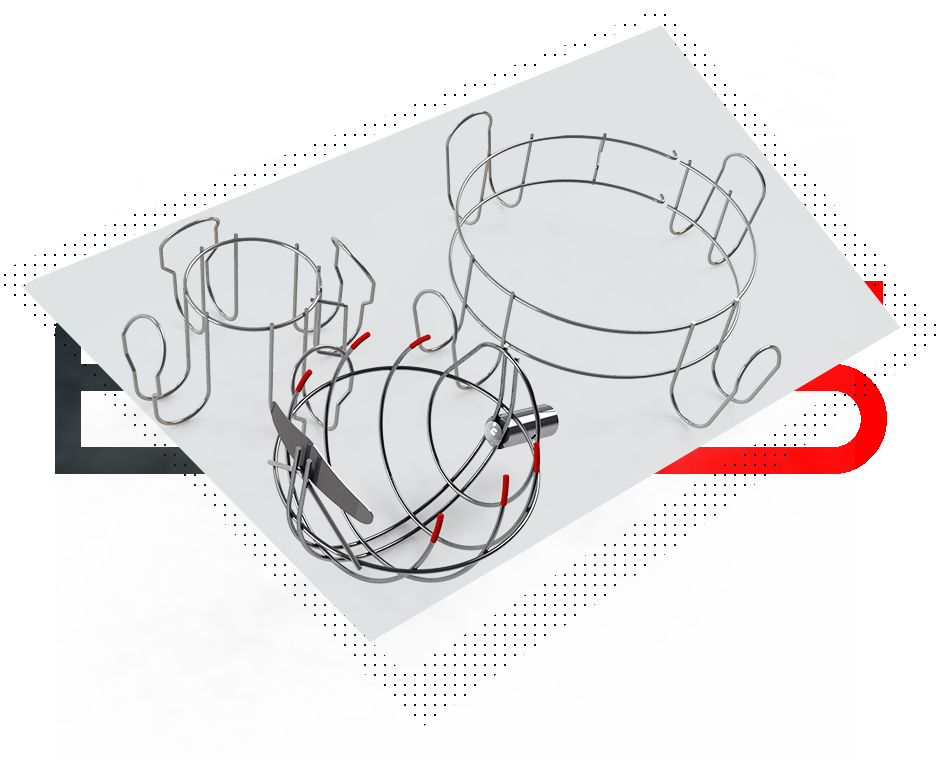 The production of wire assemblies makes high demands. Such components usually have to meet the highest demands, whether in terms of load-bearing capacity, weight or durability. In this context, complex wire welding assemblies and wire hybrid components in combination with, for example, sheet metal, plastics and composites are becoming increasingly important. But what exactly are such wire assemblies and what advantages do they offer?
Complex wire welded assemblies are components consisting of multiple individual wire parts joined by welding to form a larger assembly. These components are usually very resilient and can withstand high temperatures and mechanical stresses. In addition, they are also able to withstand dynamic loads.
Hybrid components, on the other hand, are components that are made from different materials and therefore combine different properties. Here, different materials such as sheet metal, plastics or even composites can be combined with each other. This combination allows the advantages of the different materials to be optimally utilized. For example, a material with high strength can be combined with a material with low weight to obtain a particularly lightweight yet strong assembly.
Overall, such hybrid wire assemblies offer numerous advantages for modern industry. They make it possible to manufacture components with high strength, stability and low weight and are thus an important basis for the design of modern machines and equipment. The use of hybrid components can also contribute to climate protection.
The production of complex wire assemblies and hybrid components requires a high degree of precision and experience. Therefore, it is important that the manufacture of these components is carried out by experienced professionals. This is the only way to ensure that the components meet the high requirements and have a long service life.
The use of hybrid components also makes sense from an ecological point of view. The low weight of such components reduces fuel consumption in the automotive industry, for example, and thus lowers CO2 emissions. In addition, the use of recycled materials can further reduce environmental impact. Companies that attach importance to the manufacture of environmentally friendly products can thus make a contribution to climate protection by using our products.
However, the production of such wire assemblies also requires a corresponding investment in modern manufacturing technologies and equipment. Only in this way can the components be manufactured precisely and in high quality. That is why we rely on modern and well-equipped production and automation technology.